This almond four banana bread is fluffy, delicious, and super easy to make! This recipe is low sugar, gluten free, dairy free, paleo, and only requires two bowls! Basically it's so easy to make, you'll have no choice besides becoming wildly obsessed with this almond flour banana bread. This recipe makes for a great healthy snack, light breakfast, or even dessert! Now for the grand story of how my baby banana bread came to be….
Hello, I'm Isabelle (the surprisingly well adjusted middle child of a very large and crazy family). Before we get started I must warn you that this is my first every recipe blog. I fear that as a member of Gen Z, I'm officially becoming just like every other millennial in the world. I eat avocado toast (occasionally), drink overpriced coffee, pose like my life is super put-together for Instagram, ride Uber, and am now trying to be a food blogger. (Super original right?) The only difference is that I don't have to worry about paying rent or dying of starvation so HAH! 😉
I don't know much about food blogging but I do know a little bit about 3 things:
Health (I am the holy offspring of the evil mastermind/co-creator of Nomads With A Purpose after all)
Wellness (Mediation is in bro)
And last, I know that as a food blogger, I'm required to write a tragic 3000 word backstory for this banana bread so lets start with how this banana bread came to be.
It was a silent morning just like any other. Then the Robledo family started to stir and one of the Robledo's LITERALLY started to stir because they're baking… This is me in case you didn't guess.
I am stirring chocolate at the bottom of a cup for my morning mocha that I make for my sister and I. I've recently gotten back from a long (and pretty frickin epic I might add) trip backpacking the Tour du Mont Blanc and I'm now settling into a routine of trying to eat "clean" which entails a morning apple cider vinegar shot and/or lemon water, occasional greens juice, spinach salad for breakfast with hard boiled eggs, and no gluten, no sugar, and no caffeine.
It actually isn't that bad and I actually kind of enjoy it but today was the day all hell broke loose.
I NEEDED some form of pastry or sweets or carbs!
So I tried to make some small mug cakes but those didn't satisfy my need to bake. Then I tried some cinnamon rolls and realized that it doesn't matter if it was a vegan recipe, it was not healthy to eat these on a regular basis.
Then one day, Instagram decided to read my browser cookies and solve my problems.
BEHOLD! A video of a hot, chocolatey banana bread mug cake with a recipe came onto my screen and me being a crazy weird person who LOVES to try new things instead of just making what I know, I decided to make it.
The first few tries didn't really work at ALL. (Stupid cookies).
On top of it the recipe obviously only yielded 1 mug-worth AND the recipe didn't use almond flour! We're not full gluten free but we do limit our gluten and I prefer to opt for almond flour when I'm baking.
I honestly really like the taste of almond flour and I find that unlike a gluten free flour blend, it digests really well and still rises when cooking.
So after some modifications to the recipe, I felt like I had practically perfected it and it satisfied my baking craving…Then of course my sister comes along and decides to make it better than me being the perfectionist she is (no offense) and so now here we are with a incredibly delicious almond flour banana recipe that is worthy of being shared on-the-line (it's an obscure movie reference).
It's the perfect go-to snack for your adventures!
The ingredients for this delightful, sweet, heart-warming, tasteful, scrumptious, rich, out-of-this-world, divine, heavenly, mouthwatering, and extremely tasty banana bread can easily be found in your own house (assuming you're A) A health nut, B) vegan, C) Shop at Whole Foods, or D) are a modern day hipster trying to conform to whatever the latest health trend is. Side note, thank you Thesaurus.com for supplying me with synonyms for yummy to up the word count on this darn thing!
The ingredients for the recipe are super simple.
The key ingredient: Bananas. I love baking with bananas because they're fun to mash, usually are the key sweetener in a recipe, and give your pastries a great taste.
More importantly, the remaining 6 ingredients make this recipe gluten free, dairy free, and paleo.
So how do you make banana bread with almond flour?
Can you guess what the secret ingredient is for this recipe? (I had to get rid of a funny sentence here because my sister/proof-reader says our readers don't find pot-infused banana bread jokes funny.) The secret ingredient is….eggs *vegans gasp!*
Note: If you're not paleo or gluten free and you want all the gluten-ey deliciousness you can get, just substitute the almond flour for whole wheat or all purpose flour.
And now for my unstoppable Jedi mind tricks. Seriously guys, this is the bread you want! This bread is better than any girl or guy you'll ever manage to get. Why just make one loaf? Make two, three, TEN loaves!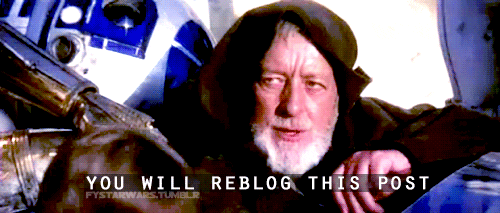 Whoo! I was on quite the writing spree when I started this post and now I'm running out of comedy fuel so bear with me as I try to slow you down from getting to the recipe.
No sugar in this Almond Flour Banana Bread
Another thing I LOVE about this recipe is that it's REFINED SUGAR FREE! That's right folks, there is no other sugar in this bread besides the bananas! It's a miracle!
So go ahead and stuff your faces with this sweet deliciousness because you won't immediately go into a sugar coma!
You can eat this before you surf, rock climb, do yoga, run, paddle board, slack line, hike, paraglide, ice climb, mountaineer, backpack, and if you really crazy, you can even eat it before you go workout and you won't feel like you have to train hard to earn your carbs…you're welcome.
This banana bread is IMPOSSIBLE to not like.
I gave a piece to my yoga teacher and she loved it so if you don't like it or it doesn't work for you…you're just a lifeless human being who doesn't know happiness or have any purpose in your life *cough! cough!* Ummm who? What? Who said that? Anyway back to business.
Oh, I didn't even tell you the best part. This is a one bowl almond flour banana bread recipe which means less clean up (and seeing as I have to do all the dishes around here because my sister and mom spend all their day surfing and writing blogs that ramble on and on like this one), I'm pretty stoked to only have one bowl to wash at the end.
Almond Flour Banana Bread Recipe
Prep Time: 10 min
Cook Time: 1 hour
Servings: 16 Slices
Ingredients:
6 Bananas (as ripe and soft as you can get them)
6 Eggs
5 Tbsp Coconut Oil
2 1/2 Tsp Baking Soda
2 Tsp Pumpkin Pie spice or Nutmeg
2 Tsp Cinnamon
2 1/2 Cups Almond Flour
Yep, that's it.
Directions
Preheat oven to 350F degrees.
Peel the bananas into the bowl and mash up with a fork or wisk.
Don't just stand there bust a move, then add in eggs and coconut oil.
In a separate bowl, mix almond flour, baking soda, pumpkin pie spice, and cinnamon.
Pour the dry ingredients into the wet like you would pour your heart into a diary when you were 12 and stir once more.
Grease a 8×12 pan with coconut oil and pour in the batter. Feel free to give the pan a elvis leg like shake to flatten out the batter or be boring and smooth it out with a spoon/spatula.
Place pan in the oven and bake for 55 minutes to an hour depending on how hot your oven runs. (If we're talking hot like Chris Evans then please keep a close eye on your bread to make sure it doesn't burn #protips.) Ours runs a little different than mosts so I'd go with 400F for 55 min.
Let cool for 15 minutes for optimal sturdiness but of you're like my mom at all you can eat after 7 minutes of cooling without giving your insides a 3rd degree burn.
Light an incense, put on your fluffiest socks and sweater, and enjoy your creation while sobbing on the couch watching Jerry Maguire confess his love and you yourself wondering why you even thought you'd go to those plans you made with your friends this is a WAY better way to spend you night! Right?*
Side Notes: Another great way to enjoy this bread is to give it to people and watch them overreact when you tell them it has pumpkin spice in it.
---
Leave a comment if you have any thoughts, recommendations, questions, movie suggestions, bad dad jokes, or Spotify playlists!
Related Recipes:
Alright folks that's all. Please pin this onto your Pinterest board to save the recipe for later so you can find it easily when you are grumpy, sad, irritable, tired, or just want to spend the day curled up in a blanket with a loaf of banana bread and a warm drink….or if you just really liked my jokes 😉
Share it or Pin it!