If you're heading to San Diego then you need to check out this blog. I've lived in San Diego for 15 years and being the coffee lover that I am, I've visited countless coffee shops in that time. A lot of them were disappointing, but a LOT of them were amazing!
This is why I decided to write a blog about the BEST coffee shops in San Diego so when you come here for a vacation, you can have the best experience imaginable and drink the coffee of your dreams. In this blog I share the best coffee shops in San Diego that you have to visit, how good their coffee is, and which vibe is right for you! Happy reading!
So… you're finally visiting San Diego. Or maybe you just live here and you want to know where to get the absolute best coffee + good vibes. Lucky for you, San Diego has so many amazing coffee shops to choose from.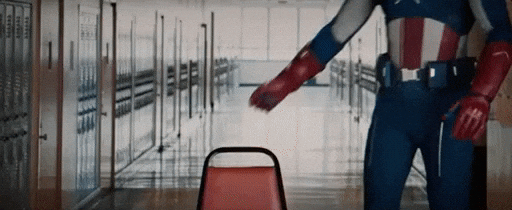 My family has been traveling the world for the past five years. And stopping at coffee shops around the world has been a huge highlight for me. A few years ago, I even got to work as a barista in Colorado for a few months. It was a wonderful experience for me and pretty much solidified my dream to one day own my own coffee shop.
In the meantime though, when our family sits still in San Diego, I get to hang out with my mom and sister at San Diego's best coffee shops.
The Best Coffee Shops In San Diego
San Diego has no shortage of coffee shops so you really can't go wrong, but if you want to know the best of the best in San Diego, then read on.
San Diego has a coffee shop for everyone so without further ado, and in order from my absolute favorite to least favorite, but still awesome, these are the San Diego coffee shops you should check out.
1 | Zumbar Coffee & Tea
Encinitas/Sorrento Valley
I love hanging out at the Zumbar. Located just across the street from San Elijo State Beach, which is also one of our favorite places to surf and camp, this a prime location to get your morning cup of coffee and then hop on the bike path for a run/walk or just chill on their patio and get some work done while taking in the salt breeze and staring at the ocean.
Zumbar is a fairly small coffee shop but I think that is one of the reasons I love it so much. The friendly staff and slow traffic gives it a super down to earth and quaint vibe. I love spending my mornings here and not having sensory overload. The only downside of this location is that it's almost always in the shade, which means it's super cold by San Diego standards. I haven't visited their other location but it looks like a nice place as a pit stop on your way in or out of the city.
The Coffee
My go-to is their almond milk mocha. If you're not a latte person, I love their Hummingbird and Ethiopia coffee beans. I highly recommend grabbing a bag of Zumbar's organic, well-sourced coffee beans to take with you!
View this post on Instagram
2 | Bird Rock Coffee Roasters
La Jolla/Bressi Ranch/Little Italy/Torrey Pines/Morena/Pacific Beach
There are currently 6 Bird Rock locations in San Diego. We often hang out at the Pacific Beach location since we often surf here and it's close to our campground.
The vibe here is super enthusiastic, happy, and energetic and I think its awesome how passionate the baristas are about coffee and how chatty they are with all their customers. I don't love that the Pacific Beach shop has such limited seating and that the patio is always in the shade. If you want a better spot to work, go to the location in La Jolla.
The Coffee
Bird Rock knows how to make an amazing latte. With well-sourced coffee, organic milk, and great baristas, every single coffee tastes like the best ever. My favorite drink is the Macadamia Nut Latte.
View this post on Instagram
3 | Bay Park Coffee
Bay Park
This is one of my top three favorite coffee shops in San Diego. Sitting on a quiet street across from Mission Bay, Bay Park is an adorable coffee shop with a modern but homely feel and great coffee! This is a super local spot and its definitely an up and coming hipster cafe making with super kind workers. I could sit here all day.
The Coffee
Bay Park uses Zumbar's coffee for all their drinks and the drinks themselves come out amazing. Their Peppermint Mocha is fantastic and so is their drip.
View this post on Instagram
4 | Brick and Bell
Pacific Beach/La Jolla/La Jolla Shores
This super cute one-story house has been revamped into a quaint coffee shop with lots of great choices for food and coffee. But what keeps me coming back here is their outdoor seating that's sheltered from the street by plants and trees and feels like sitting in the coziest backyard ever.
Seriously, I think if inner peace were a place, this is what it would look like. This place is all good energy with a mix of, families, bloggers, and locals coming for their morning cup of coffee. And it's the PERFECT spot for post-surf session coffee.
The Coffee
Their coffee is good but nothing amazing compared to the other high-quality coffee shops throughout San Diego. Regardless, it is still one of my favorite coffee shops to hang out at and I highly recommend coming here if you're in the Pacific Beach area.
View this post on Instagram
5 | Communal Coffee
North park/South park
Communal Coffee is a super modern white and pink coffee shop with a boutique inside selling handmade artisan crafts and flowers all along the walls that come from the nursery next door which inspires their motto "Coffee + Flowers". Everything about this coffee shop is artisan, authentic, and joyful.
Communal is a great spot whether you want to chat with the baristas, catch up with a friend, get work done, or even just relax in the sun and enjoy a cup of coffee. I love the happy vibes from their enthusiastic baristas, as well as the seating at the North Park location where you can choose between a back patio with tables, umbrellas, and plants galore or at one of the cozy couches inside.
The Coffee
If you want perfection when it comes to your lattes and coffee, Communal is for you. No matter what you order I guarantee you'll be in love with their drinks. I love, love, LOVE their rose vanilla latte but you should get the latte flight so you can try all of their amazing flavors
P.S Order the Caprese Toast. It's the bomb!
View this post on Instagram
6 | Dark Horse Coffee Roasters
North Park/South Park
Dark Horse is a super-popular coffee shop in San Diego and definitely deserves the praise. With tons of freshly roasted, non-gmo coffee bags to choose from, talented baristas, and a well rounded brand, they know exactly how to do coffee. The South Park location has a cute pavilion that is very comfortable and great for enjoying San Diego's warm weather!
The Coffee
They roast incredible coffee that you can buy in-store or online and they have a ton of varieties to choose from. Dark Horse makes the best mocha I've ever had the honor of drinking. They work together with one of my favorite chocolatiers, Nibble chocolate, so if you love mochas, you have to go here.
P.S. You must get one of their vegan doughnuts. I personally love the blueberry one.
7 | Cafe Virtuoso
Barrio Logan
Cafe Virtuoso is truly a hidden gem. Located in Barrio Logan where all the industrial warehouses are near downtown, Cafe Virtuoso has revamped and turned a warehouse into a super rad coffee shop. Not only do they roast their own coffee and make awesome drinks, they also have barista classes you can sign up for!
The Coffee
These are the best coffee beans in San Diego (although Bird Rock is a close runner up). Their lattes and mochas are really great too!
View this post on Instagram
8 | James Coffee Co.
Downtown India St/Downtown 4th ave/Mission Hills
James Coffee Co. on Downtown India St is the most unique coffee shop in San Diego. This location is a converted warehouse that shares its space with other stores, such as an antique store, and guys, there's even a barbershop in there if you need to trim up that hipster beard or get a haircut. P.S. James Coffee Co. on India St lets you bring your dog inside.
This is a popular place for people to go to work on their computers so you don't get the friendly, sociable vibes you get from the coffee shops I've listed above. Not to say that the vibes bad here, its just less of a chatty coffee shop. You're also really close to the airport here so you'll be hearing loud planes taking off and landing often.
The Coffee
James roasts their own coffee and makes amazing drinks! You can't go wrong with anything you order here. With well sourced coffee, organic non-gmo milks, and talented baristas, I personally love the honey cinnamon latte and I hear they have amazing pour overs and condensed milk lattes.
9 | Coffee Cycle
Pacific Beach
Coffee Cycle is an amazing and very small location right on the edge of Pacific Beach that's a great place to go if you want to just be in and out and not have to deal with crowds. The best thing about this coffee shop is its neighborhood feel.
Coffee Cycle is not the best place to go if you want to get comfortable and work due to the fact that it has very little seating and lots of street noise. But Coffee Cycle makes great coffee and the baristas gives off great vibes!
The Coffee
I absolutely love their Lavender Bliss Latte.
10 | Philz Coffee
La Jolla
Philz is a college hangout that has a social and energetic vibe with plenty of places to sit inside and out. And its located in an artisan shopping center with stores like Whole Foods and Sprinkles, which serves gourmet cupcakes that you should totally get with your coffee (yay sugar rush and caffeine rush all at once!). I love it there and I love their coffee!
The Coffee
Philz Coffee does the most amazing cold brews and they get really creative with them. I ordered the Mojito cold brew and was seriously impressed with how it came out. They also roast their own coffee.
View this post on Instagram
11 | Genteel
Downtown San Diego
Genteel is a spacious warehouse that has been converted into a coffee shop with a little boutique inside. This coffee shop is definitely a good place to go if you need a quiet place to get work done downtown. One of my favorite things about Genteel is that the owners are working the front line. They are super nice, passionate about their coffee, and go out of their way to make sure their product meets your expectations.
The Coffee
The biggest reason I would return here is for the Foxtrot Latte, their signature drink. I LOVE this drink and I have yet to replicate it at home. My second choice is the Charcoal Latte.
Hope this blog helps you find some awesome vibes on your next San Diego coffee adventure and leads you to drinking the best cup of coffee you've ever had. Leave a comment below if you have any questions, concerns, jokes, or other coffee shop recommendations in San Diego. Thanks for reading!
Related Blogs:
Save This To Your San Diego Board!