This vegan + gluten free gingerbread cake is perfectly moist and fluffy. Using gluten free flours and dairy substitutes, this recipe is easy to make and delicious to eat. If you think gingerbread is good, this vegan gingerbread cake is even better! Besides being gluten-free, it's also vegan, making it the best gingerbread cake you could ask for!
Guess who's back? It's your favorite teenage food blogger! And I've just finished creating my latest concoction.
It's terrifyingly good. It's delicious. It's sweet. It's spicy. It's ALL YOUR DREAMS COMING TRUE! It's…It's……. IT'SSS…..
VEGAN
GLUTEN FREE
GINGERBREAD
CAKE!!!!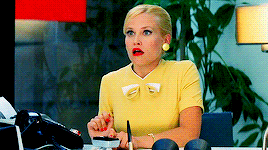 I LOVE ginger. I will use any excuse to put it into all my food. It's just so perfect! Ironically though, I never made gingerbread. Why?… I actually don't know. But I finally decided that my life wouldn't be complete until I made gingerbread.
If you're a baker like me, you learn the hard way that you can't just throw ingredients together and get a masterpiece. It takes research and try after try to get it right. I set out to create my own recipe using only the help of the internet and my "genius" brain.
There were so many problems with this recipe. Either the batter came out runny or it was WAY too sugary, the flour blend didn't work or it wasn't gingery at all. But I was determined to make a gingerbread cake with no gluten, no gums or starches, and no dairy.
And eventually, with the help of my mother, it happened. We now have a B-E-A-U-T-I-F-U-L Gingerbread cake that's gluten-free, dairy-free, and vegan!
Let me just give you guys one piece of advice. If you ever have trouble with a recipe, just go to your mom and she'll fix it in less than 5 minutes.
This cake is delicious.
While gingerbread is considered a Christmas delight, I think this cake can be enjoyed during any time of year like springtime, summertime, fall time, dinnertime, travel time, and hammer time.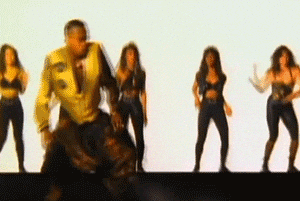 Yes, yes I did just put two gifs into ONE post. If I am mysteriously assassinated for my crimes, burn my body like a Jedi, put my ashes into an hourglass, and live stream it until the end of time so you guys can always know how much time you're spending online. (Totally kidding the internet has perks sorry for the bad joke). #noregrets
Anyway…
What Makes This Gingerbread Cake Special?
Gluten-Free
This whole recipe is gluten-free! No wheat flours or gluten-y oats of any kind. This gingerbread cake is made with almond flour, coconut flour, and white rice flour.
If you aren't gluten-free and want all the gluten-y deliciousness you can get, then adjust all flours in the original recipe with all-purpose flour and it should work just fine….. should…… hopefully….. actually your kitchen might explode from it all… but you should still go for it! (Jk)