This vegan + gluten free gingerbread cake is perfectly moist and fluffy. Using gluten free flours and dairy substitutes, this recipe is easy to make and delicious to eat. If you think gingerbread is good, this vegan gingerbread cake is even better! Besides being gluten-free, it's also vegan, making it the best gingerbread cake you could ask for!
Guess who's back? It's your favorite teenage food blogger! And I've just finished creating my latest concoction.
It's terrifyingly good. It's delicious. It's sweet. It's spicy. It's ALL YOUR DREAMS COMING TRUE! It's…It's……. IT'SSS…..
VEGAN
GLUTEN FREE
GINGERBREAD
CAKE!!!!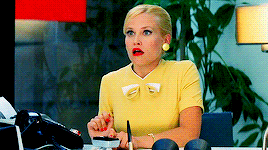 I LOVE ginger. I will use any excuse to put it into all my food. It's just so perfect! Ironically though, I never made gingerbread. Why?… I actually don't know. But I finally decided that my life wouldn't be complete until I made gingerbread.
If you're a baker like me, you learn the hard way that you can't just throw ingredients together and get a masterpiece. It takes research and try after try to get it right. I set out to create my own recipe using only the help of the internet and my "genius" brain.
There were so many problems with this recipe. Either the batter came out runny or it was WAY too sugary, the flour blend didn't work or it wasn't gingery at all. But I was determined to make a gingerbread cake with no gluten, no gums or starches, and no dairy.
And eventually, with the help of my mother, it happened. We now have a B-E-A-U-T-I-F-U-L Gingerbread cake that's gluten-free, dairy-free, and vegan!
Let me just give you guys one piece of advice. If you ever have trouble with a recipe, just go to your mom and she'll fix it in less than 5 minutes.
This cake is delicious.
While gingerbread is considered a Christmas delight, I think this cake can be enjoyed during any time of year like springtime, summertime, fall time, dinnertime, travel time, and hammer time.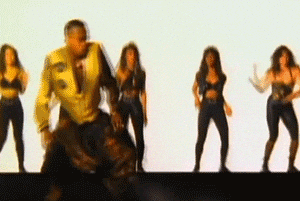 Yes, yes I did just put two gifs into ONE post. If I am mysteriously assassinated for my crimes, burn my body like a Jedi, put my ashes into an hourglass, and live stream it until the end of time so you guys can always know how much time you're spending online. (Totally kidding the internet has perks sorry for the bad joke). #noregrets
Anyway…
What Makes This Gingerbread Cake Special?
Gluten-Free
This whole recipe is gluten-free! No wheat flours or gluten-y oats of any kind. This gingerbread cake is made with almond flour, coconut flour, and white rice flour.
If you aren't gluten-free and want all the gluten-y deliciousness you can get, then adjust all flours in the original recipe with all-purpose flour and it should work just fine….. should…… hopefully….. actually your kitchen might explode from it all… but you should still go for it! (Jk)
Dairy Free
This recipe is dairy-free TOO! You're welcome lactose intolerant community.
Vegan
That means this recipe has no eggs, no meat (why would it though?), no dairy, and no honey. (Isn't it weird to think that honey is classified as a raw meat???)
It's So Easy
Seriously this cake is SO EASY! All you need is…
a standing mixer, a paddle attachment, an 8×12 pan, a baking spatula, measuring cups, teaspoon measurements, a spoon, an oven, propane to heat the oven, an electronic device to read this recipe
almond flour, coconut flour, white rice flour, baking powder, baking soda, salt, ground ginger, pumpkin pie spice, cinnamon, coconut oil, brown sugar, molasses, applesauce, almond milk
at least half of your soul
Christmas music (or maybe disco music), hungry relatives, a magic eight ball, some sort of weird hat, line dancers, a yoga instructor, a building to bake in
twelve drummers drumming, eleven pipers piping, ten leaping lords, nine dancing ladies, eight maids a-milking, seven swimming swans, six geese that are laying, five rings made of gold (no exceptions), four birds calling, three hens from France, two doves that are actually turtles, and a parrot or partridge in a pear tree, but if you find it in an apple tree that's cool too.
Tips For Baking This Gingerbread Cake
If you look at the recipe you're going to ask "why do I need to do the milk and flour in three parts?" That is because, my friends, in order to make this cake come out perfectly smooth, you have to divide and conquer. If you do the milk altogether first, then the coconut oil will start to cool down and get chunky and separate from the rest. However, if you do the dry ingredients first, then it will get all thick and group together and it's harder for the milk to incorporate. So in short, by alternating the wet and dry ingredients, you are doing less mixing which is better for the cake.
Use soft coconut oil. This cake works best when your coconut oil is about the texture of soft butter. Leave it somewhere to soften before baking.
Don't over mix it. Or else…
Make sure it cools! I know how hard it is when it just looks so good but this cake needs to cool for it to come out best.
I'd recommend eating this with your favorite tea or try out one of these latte recipes (coming soon). It also goes great with powdered sugar dusted on top and a good attitude.
Storing Your Gingerbread Cake
I don't know WHO on this planet has the willpower to SAVE a cake for "later". That's just ridiculous! But if you were making 100 of these in case the apocalypse comes, then this cake can be stored for about 1 month in a freezer.
I'll apologize now, this recipe has no frosting or icing recipe due to the fact that I think frosting and icing ruin cake.
Ingredients
1 1/2 Cups Almond Flour
1/2 Cup Coconut Flour
1/2 Cup White Rice Flour
1 1/2 Tsp Baking Powder
1/2 Tsp Baking Soda
1/2 Tsp Salt
2 Tsp Ginger
1 1/2 Tsp Pumpkin Pie Spice
1 Tsp Cinnamon
1/2 Cup Soft Coconut Oil
1/2 Cup Packed Brown Sugar
1/2 Cup Molasses
1/2 Cup Applesauce
1 Cup Almond Milk
Directions
Preheat your oven to 350F and grease an 8×12 pan with coconut oil.
In a mixing bowl, with the paddle attachment, cream together brown sugar and coconut oil.
Add in molasses and mix again.
Add in applesauce and mix.
In a separate bowl, mix all your dry ingredients together until well combined.
While being careful not to over mix, add the dry ingredients and milk in three batches while alternating between wet and dry. Scrape down the sides in between. Mix until just combined.
Pour batter into prepared pan and smooth the top.
Bake for 55 minutes.
When finished, let cool for 10 minutes before serving.
Eat it and weep because it is so delicious.
And that's all peeps. Liked this blog? Be sure to leave a comment, share it on social media, and check out the related blogs below! Thank you for reading. I hope you enjoyed and until next time! 😘
Forget Eating Just Rabbit Food!
In this video, I'm teaching my 5 key strategies to use so that you can stop looking for the next diet plan and enjoy your food while also rebalancing your hormones and giving your body the energy it needs to chase your dreams.
By eating real food, listening to your intuition, reducing cortisol levels, chasing flow state, and tapping into your energetic hubs, your relationship with food will be a source of empowerment not frustration.
As I explain in my book, A Playful Life, I explain how to rethink your relationship with food and give you shift your eating plan so that you can start enjoying your food and your life more. Download my book for free.
Related Blogs:
Liked This Blog? Pin It To Your Recipe Boards!